{{ timeAgo('2021-09-15 13:00:00 -0500') }}
football
Edit
What To Look For: Middle Tennessee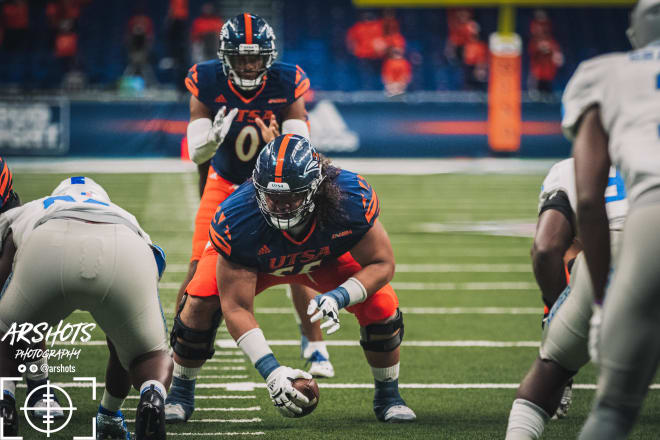 MTSU faced their biggest test of the season last week going against arguably their toughest opponent, #19 VA TECH and even though fell short, they proved to be a tough opponent for anyone they face.
Coming off one of their hardest matchups, they will be coming to San Antonio with a bad taste in their mouths ready to avenge the loss.
This is what to look for in MTSU.
They know how to rally
MTSU (1-1) is a stellar team that failed in a few areas last week but giving up was not one of them. They were deep in the 2nd quarter down by 14 but never gave up, and answered with 7 points before the half.
If it wasn't for MTSU's defense falling apart in the 3rd quarter, this game would have been within reach for MTSU to make a full comeback. VA TECH scored 14 in that quarter alone. Although they ended up losing a significant point differential, they never stopped pushing. Unfortunately, MTSU gave up a few too many big plays on defense to seal their fate. I expect several adjustments from Rock Stockstill to prep for the Roadrunners. But seeing MTSU give up late, will not be anything that we see happen this Saturday.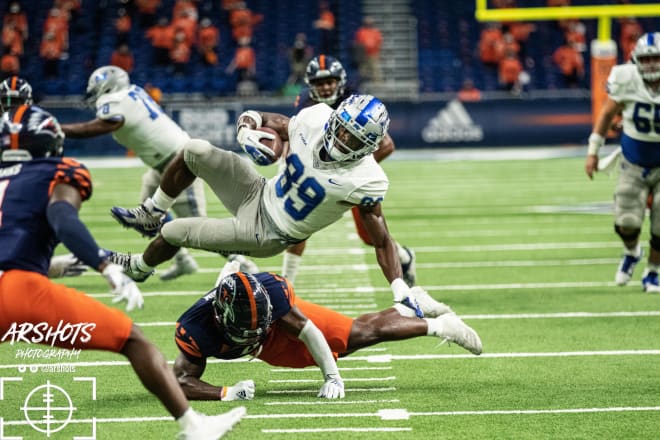 Turnovers
We are in the infant stages of the 2021-22 season, but MTSU only has one turnover (a significant one near the red zone in last week's game) UTSA defense will need to be alert and try to force turnovers this game If they want to get some insurance to secure the win. MTSU will be coming off a hard opponent from last week and will have the energy and mindset that if they could hang with a ranked opponent, then they could really do some damage to this UTSA defense.
We will need to look out for the UTSA defensive efforts on Saturday.
Stats
MSTU are winless when coming into a game where they are projected to lose by 13 points or more. They do not seem concerned with the stat, in fact, it's being used as a motivational tool to come into San Antonio to prove the world wrong. A chip on their shoulder, a statement to make, a big comeback is possibly in the cards for MSTU.
With the experience, they gained last week, and their first huge win two weeks, MTSU will be coming hot and motivated to grab a win and get last week's bad taste out of their mouths.