Runners Rising Project Q&A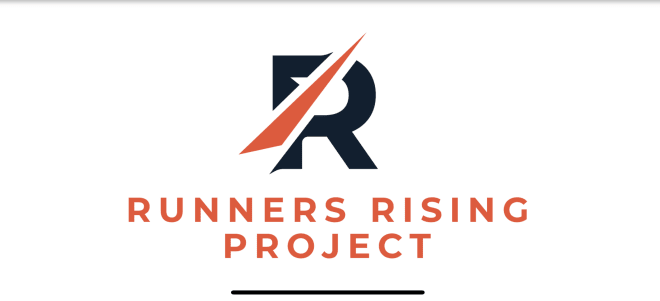 With NIL collectives popping up all over the country it is no surprise to see UTSA get in the fold. Had an opportunity to chat with Eddie Benningfield the Executive Director of the Runners Rising Project. The UTSA centric NIL collective is set to launch today. We talk about goals, expectations and what his definition of success is for the organization.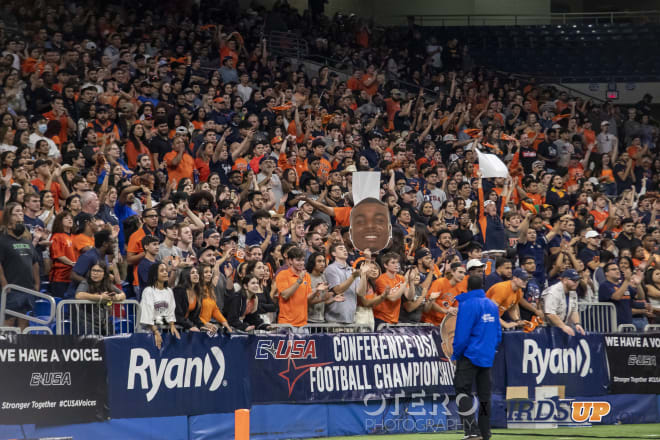 1. How did the Runners Rising Project come together? Is the organization affiliated with UTSA or any other UTSA entity?
So, the Runners Rising Project has its roots in the Bird Gang Tailgate. Back at the end of December, Wednesday the 29th, in a group chat, there was a lot of talk about SMU and how much money they were able to throw at their Football players via Name, Image, and Likeness deals…I think the conversation was focused around Pony Sports DTX and some deals they had just announced and what the impact would be on recruiting in particular, and the conversation shifted to who in the business community in San Antonio would stand up and create UTSA's version of Pony Sports DTX? Now since early signing day, in the fanbase as a whole, there'd been a lot on gnashing of teeth and lamenting that UTSA didn't have P5 money donors like UT-Austin and "Horns with Heart", and a lot in that vein of what we don't have (rightfully motivated and intended that the fanbase wants to see UTSA reach the heights of P5), but if all you do is worry about what you don't have, how are you ever going to do something about it? So half joking, I mentioned that the tailgate should do NIL deals with a student athlete. The idea being the tailgate could scrounge up $10-20 from the members of this chat (pick up $100-$250 per appearance) and do a monthly or bi-monthly content spot with this athlete, who the tailgate in turn sponsored and then the athlete represented the tailgate as a "Bird Gang Official Athlete". Well words have power, and pretty immediately there was a collective "hey, this is a really good idea". I created the initial business plan in about 48 hours, shot it out to the group, and we had our first meeting on Wednesday January 5th, with an initial set of volunteers to talk about it. Matthew Vincent if I remember correctly was the originator of the name "Runners Rising" and that got the ball rolling, and it's been non-stop since. The team supporting the Runners Rising Project, or R2P if the former is too wordy, is incredibly passionate (It's a group of about 16) about seeing UTSA's Student Athletes do well, and helping San Antonio raise them up, both from a fanbase and a business community perspective
To be clear, we have zero ties with the University, and we're not affiliated with any members of UTSA staff, besides of course the few NIL deals we currently have with UTSA's student athletes. Most of us are Alumni, one of us is a current student, but other than that, we are independent of UTSA.
2. The organization will rely on fan and booster donations. Where does that money go? How will it be utilized? Is it separate from donations made to the university?
A small percentage of the money will go to running day-to-day operations…subscriptions for web hosting, admin apps, our cash processing apps. The vast majority goes to the student athletes we support. Zero goes to any of the staff. We will push a monthly statement of expenses and income. Our top value is integrity, and in that is being up front and open with everyone on how our money is spent, especially since it's all donations.
To be clear, these donations/contributions are completely separate from any donations to UTSA or the Roadrunner Athletic Fund (which is also vitally important). Whereas those efforts go to developing the individual programs and the ability of UTSA to support and develop a competitive team and academic environment, our collective (100% not affiliated with UTSA) goes towards purely supporting the student athletes.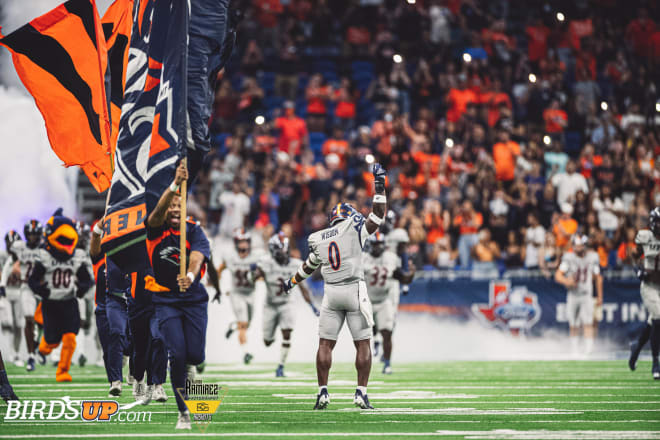 3. Can you walk us through the process of selecting a student athlete? Will this focus solely on football or will it benefit other sports?
Sure! So twice a month, R2P's staff and volunteers, Trustee or Higher level Contributors to R2P, and eventually, anyone via a form on runnersrisingproject.org, will select an athlete to approach to serve as a brand ambassador—a R2P Official Athlete. The athletes involved have to meet the values of R2P, which are Integrity, Inclusivity, Action, Community, and Leadership. The staff will vote, and then we'll reach out to the selected athlete and ask if they want to represent us. Of significant importance: The selection will not consider athletic achievement as to avoid conflicts with pay for play. The selection will usually follow sports currently in season, but that's to maximize name and brand exposer of the student athlete and R2P, respectively. This will be any sport, and will balance between 1 male athlete and 1 female athlete a month (so two athletes in total a month).
4. What are some of the RRP's ultimate goals? How will the organization define success let's say a year from today?
First and foremost, our "Why" is to help develop and empower UTSA's student athletes to assist in molding them into tomorrow's leaders. The way we plan on doing that is through our mission to establish connections between fans, the business community in San Antonio, and the Student Athletes. Everything we do will fall back on them. The way we plan do to that is through three distinct lines of effort.
The First Effort is through establishing our own organic support for student athletes, first paid by members of R2P, later paid through fan contributions and donations. The athletes we support, coined "Runners Rising Official Athletes" function as brand ambassadors and would provide a piece of content for us to share on the site. Later, assuming we get the donations, we'd want to have stipend athletes who meet our core values who we would title "Rising Leaders".
The Second Effort is our function as an advocate or Lobby (for lack of a better term) to businesses in San Antonio to enter into NIL deals with UTSA's student athletes. By law we can't act as agents for the athletes, but what we can do is go to say, your favorite seafood restaurant, go to the owner, and mention "Hey, we think you could benefit by entering into a NIL deal with a certain Tight End with a game winning catch, or a catcher from the softball team, here's our proprietary data on why we think this is a good idea", give that advice for free along with ways to contact that athlete (social media), and step back from there, with the ask that the business and athlete credit us for the initial contact if they enter into a deal. This of course is provided under no contract, no obligation…we're just trying to get local business to enter into NIL deals to support the athletes. This would be any athlete, not just R2P's official athletes.
The Third Effort is to create a network of business leaders, alumni, and fans, who can in turn help mentor these athletes through things like internships, resume writing, how to interview, leadership development…brand development. That network is generated from the first two lines of effort. We intend to eventually have a Student Athlete portal on our website open to all athletes, and imagine them having access to leaders in banking, IT, other private sector entities…public sector (for example, I'm an Active Duty Air Force Officer) who they can ask questions to in certain fields, and the be mentored by this community, hopefully years after their time at UTSA is up, and maybe they in turn choose to help mentor future generations through R2P.
Success after a year..so we have phased goals, and those are based on the level of contributions that we get. Our 6 month to 1 year goal would be to Accrue contributions from fans, business entities, and ad revenue to support a bi-monthly paid-for interaction/content creation with 1 female and 1 male athlete (two interactions a month), and coordinate at least 1 NIL deal per month between a Student Athlete and a San Antonio Business. Money-wise, that looks like $100-$250 an interaction, so $500 monthly or $6,000 raised annually from contributions (not including what R2P volunteers and staff contribute). All of us have day jobs, which is why the numbers are low. Meeting that is a win for us, and anything beyond that is great.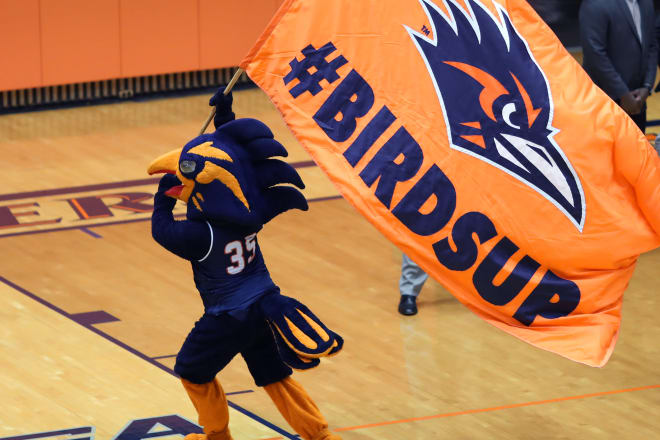 5. Once a student athlete is selected what should contributors expect from the organization and/or student athlete?
Contributors should expect to see content twice a month, usually two to three weeks after an athlete is announced, just to allow for R2P to work with the athlete to schedule and create content. Ideas thrown around include taking an athlete skydiving, Ask Me Anything, a feature showing what the athlete does off the field/court (work, music), anything philanthropic or giving back to the community (think R2P athletes go to the Audie Murphy VA hospital or Air Force Village and volunteer, help out with like the Animal Defense League, San Antonio Pets Alive, etc).